At PeeCee's NYC restaurant, Priyanka Chopra and Nick Jonas had dinner with intimate friends and family members, including Joe Jonas and Huma Abedin.
In New York City, Priyanka Chopra is bringing "sexy back"! The Citadel actress, who is now in New York City on business, went out on a date to PeeCee's NYC restaurant with her husband, singer Nick Jonas. The well-known parents of Malti Marie dined with close friends and relatives, including Joe Jonas, the older brother and bandmate of the Jonas Brothers, Nick's older brother, and Huma Abedin, a former adviser to Hillary Clinton who is rumoured to be dating Bradley Cooper.
Priyanka Chopra and Nick Jonas had their fashion game on point, in clashing genres, and turned the streets of New York into their own personal catwalk. Chopra, 40, looked stunning in all-black ensemble, accessorising a full-sleeved, flowy dress with ruffle details with matching shoes, gold earrings, and a handbag made of black and gold leather. PeeCee nodded at the photographers as she exited her eatery, giving them a sultry look at the crisscross backless features of her gorgeous garment. Jonas, who turned 30 this month, on the other hand, looked super-cool in a multicoloured button-up shirt coupled with loose navy blue slacks and white sneakers. Nickyanka had everyone pause and turn to look as they held hands and even grinned at the photographers as they recorded every motion!
Below are pictures of Priyanka Chopra and Nick Jonas' date night in New York City: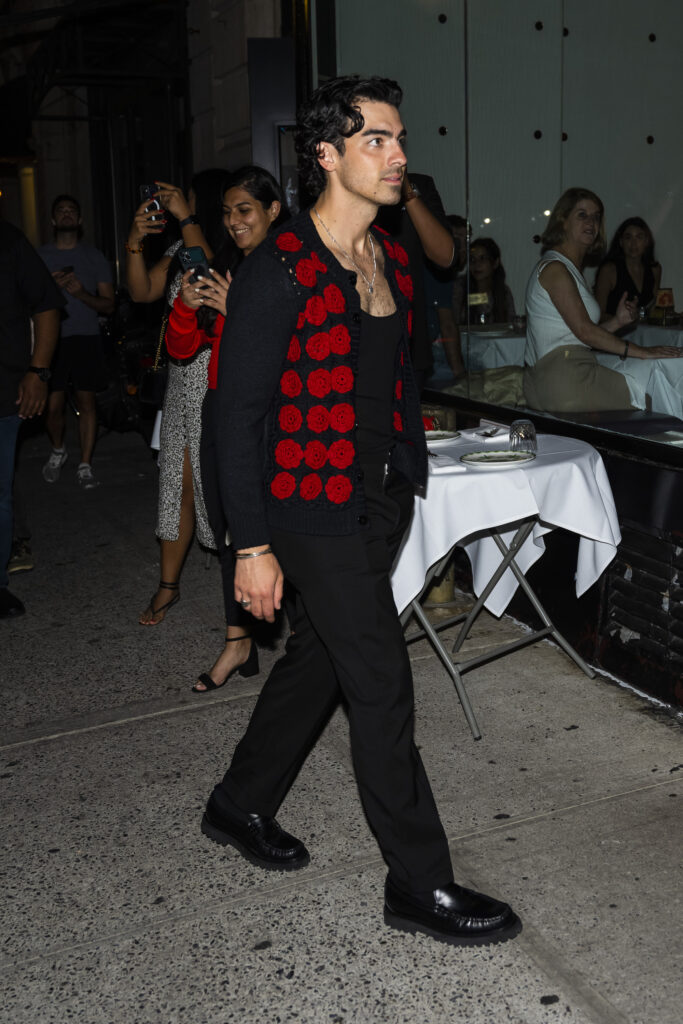 We can all agree that Priyanka Chopra and Nick Jonas make love look really beautiful and elegant!
Malti Marie's first journey to New York City represented a significant occasion for Priyanka Chopra, making this particular trip even more memorable. As the goodwill ambassador for UNICEF, PeeCee was in New York to address the General Assembly of the United Nations.